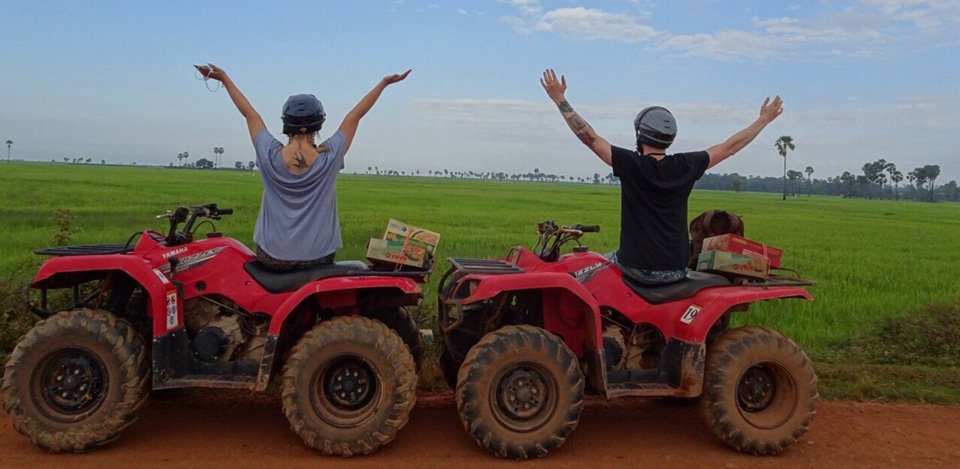 Quad ride Adventure + Pottery Activity = 55 USD 
Take a trip with Quad Adventure Cambodia and see how much more there is to Siem Reap than Angkor Wat and the Bayon. Our quads are well maintained and are a safe. It is a fun way to see the surrounding countryside after a Clay Class. Get a real insight into this beautiful country and its friendly people.
All safety equipments are provided.
A 21 Kilometre easy ride that takes around the beautiful Wat Athwea pagoda. We make sure we take the easiest routes, so even if you're a little nervous of riding a quad, we promise you'll find it fun.
We recommend to wear long trousers and solid shoes.
No payment or credit card are needed.