Recommended Material to Attend your Online Class(es).
1. What material you need to attend your online class?
IF you are in Cambodia
We are sending clay and pottery tools for you. They includes your class.
IF you are abroad
Clay
1 kg/2.2lb of any type of air dry clay
Pottery Tools
You can buy a small set for yourself, sample pottery tools link at the right-hand side.
OR If you prefer to use simple tools from your home, please follow the list below:
– 1 sculpting tool – can be a wooden or plastic stick
– 1 needle/pick tool – can be a toothpick
– 1 piece of soft wire/fishing line/cord to cut clay
– 1 small sponge
Note for online pottery wheel class;
– Clay and pottery tools are the same with Online modelling class.
– You will also need a pottery wheel to attend the class

Third parties websites, we don't get any commission or profit on it.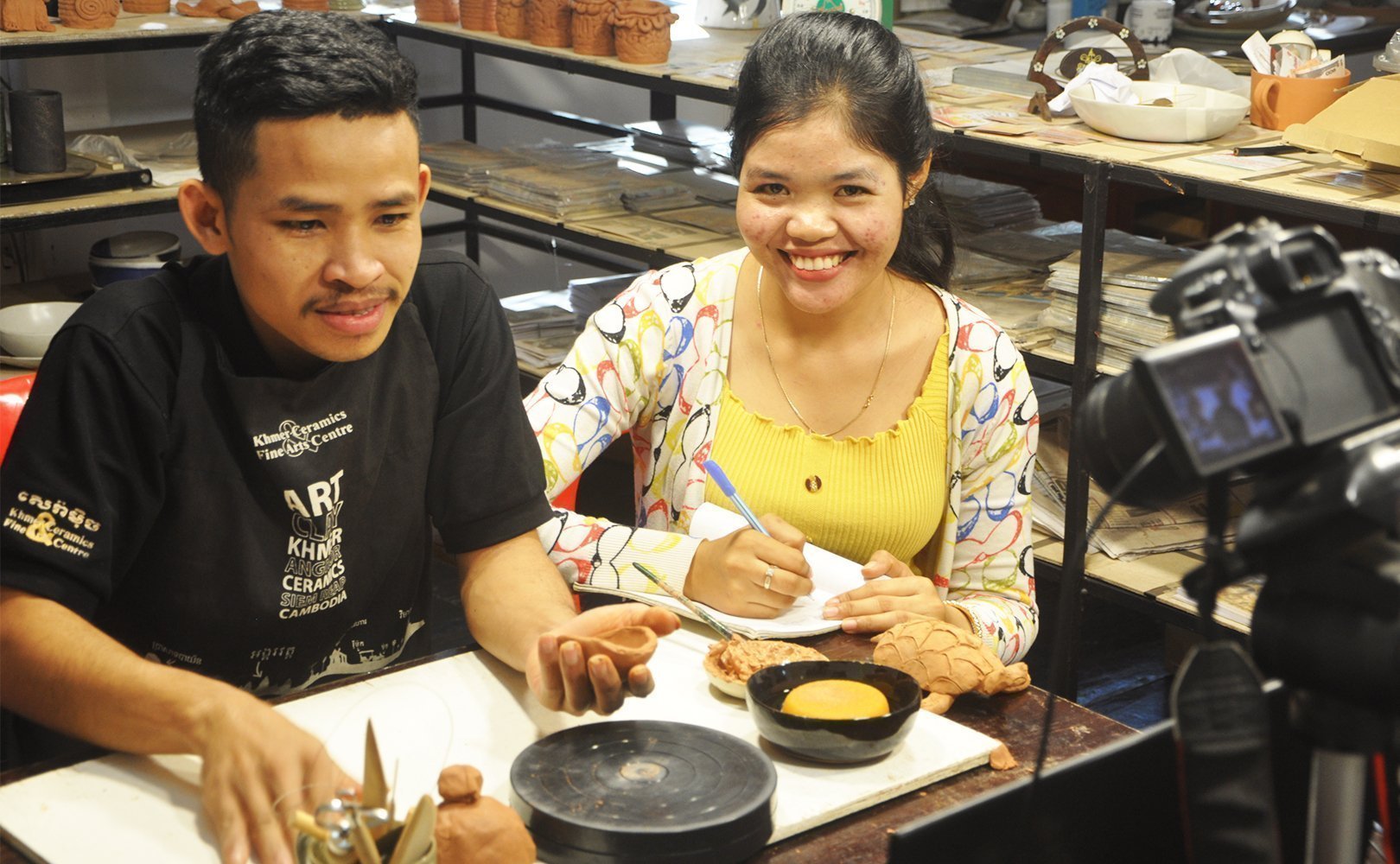 2. Computer Material and environment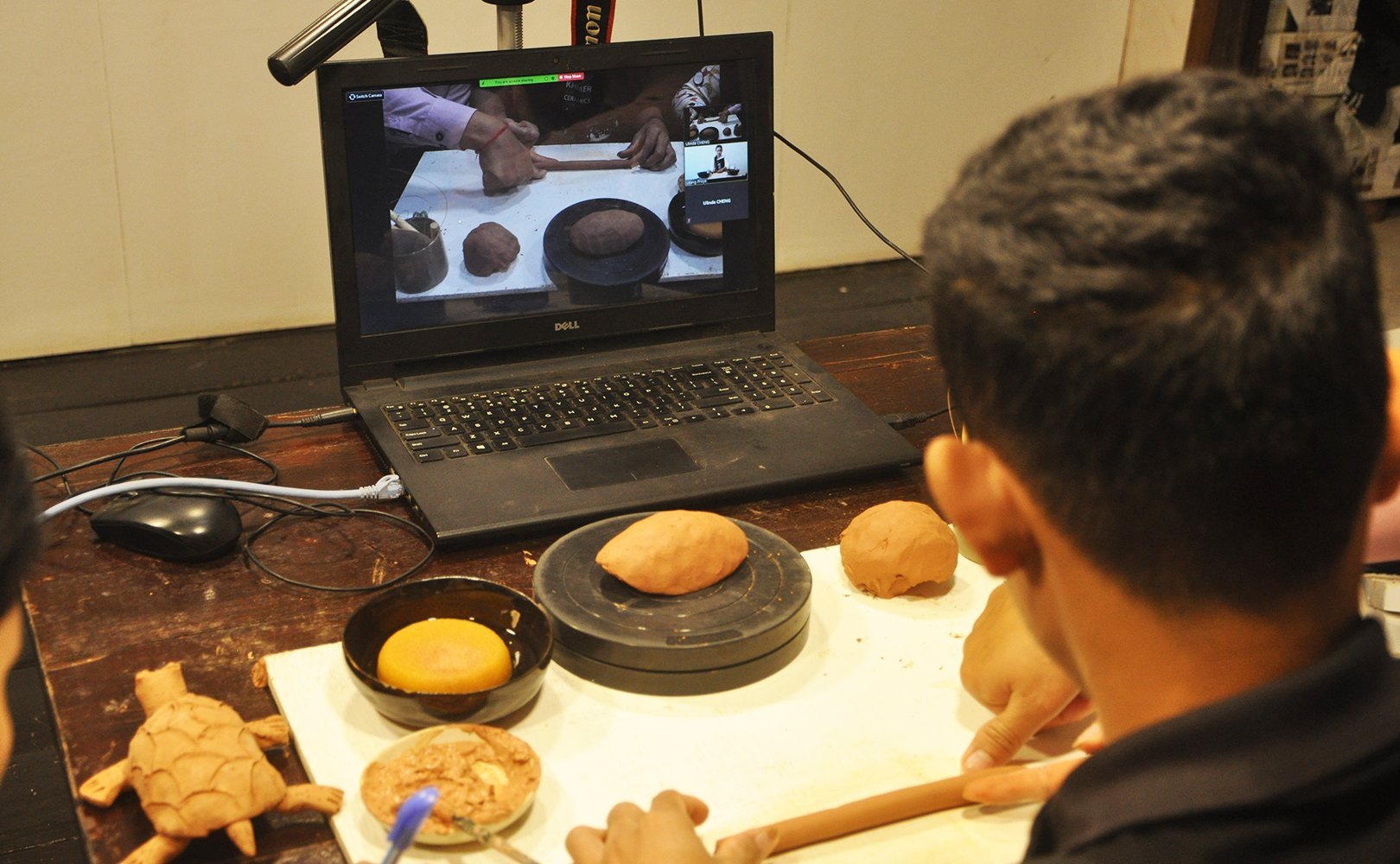 Environment:
– Please avoid background noise.
– Lighting is important. If you have a window in your room, you can set your table towards or to the side of the window, so we can see you clearly.  
Improvement:
– Earplugs or headphone will help you hear us clear.
– An external microphone is very useful.
Languages:
Our potters are mainly deaf and mute, helped by an English-speaking assistant. 
3. Prepare your working space
Working Space Setup:
– A table to use earth on it, you can protect it with table clothes or plastic sheet.
– A small bowl with water for your sponge.
– A towel to clean your hands.
Communication:
Please don't hesitate to ask questions to your teacher or if you need a pause.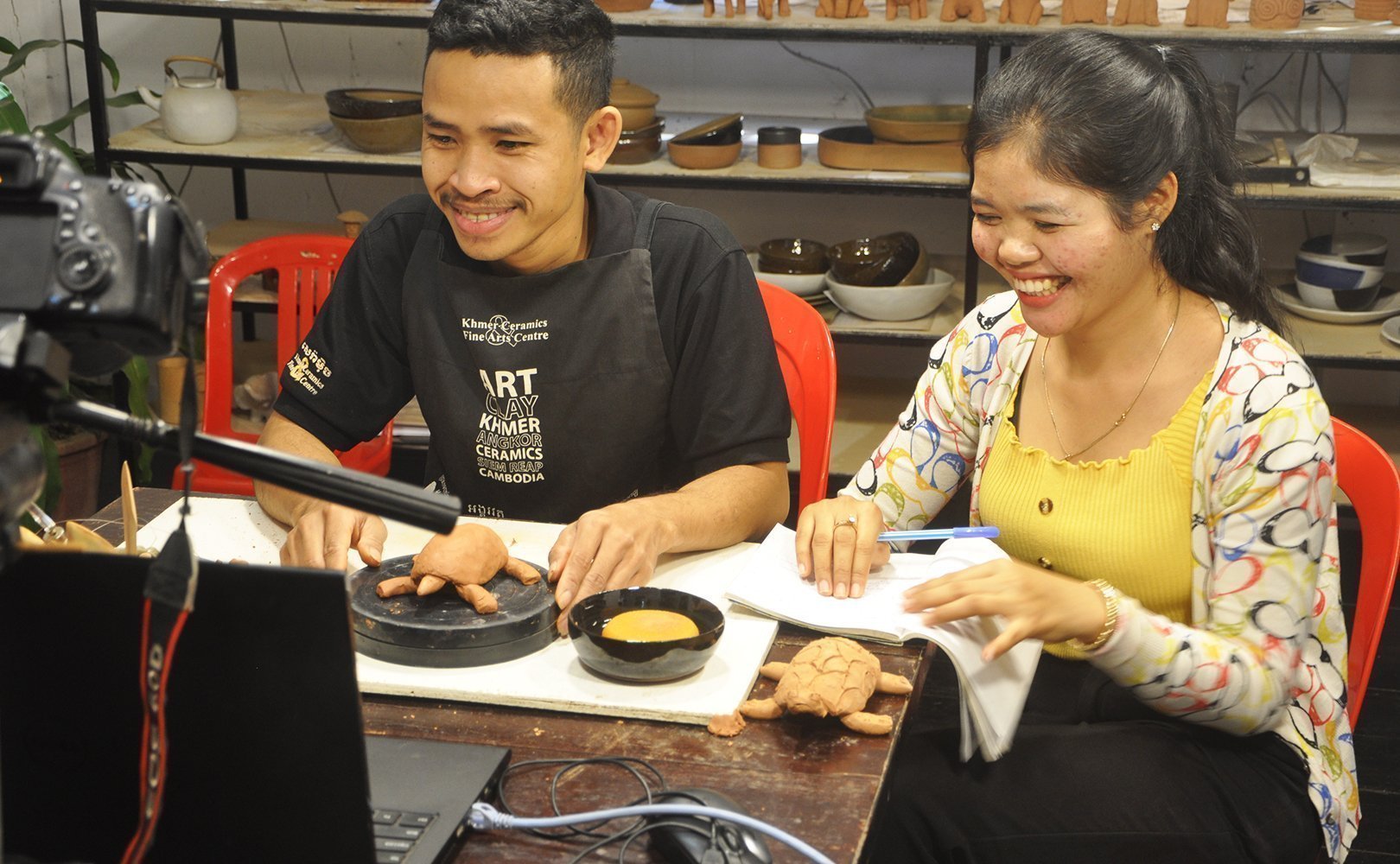 4. How to connect to attend your class(es)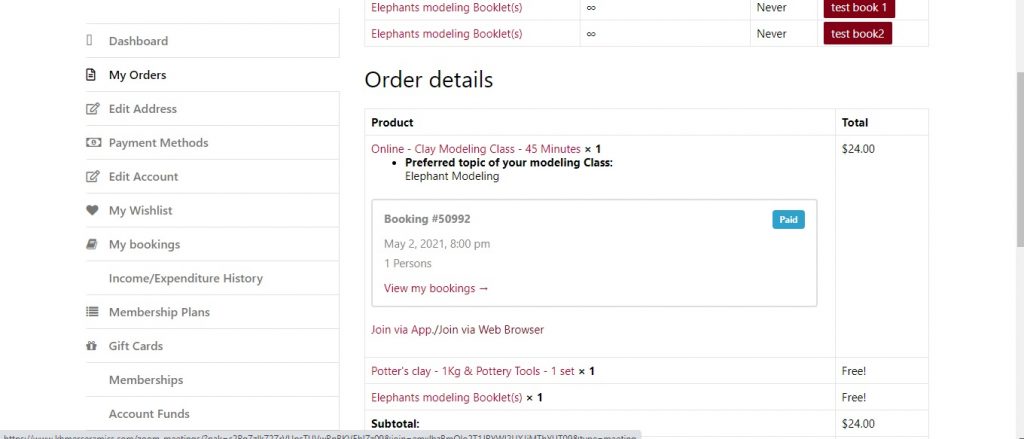 Open the order email you received:
– Click on the link "Open in your Browser".
– If you are online before us, please wait for us to connect.
– When we are connected, please do not forget to activate your audio and video.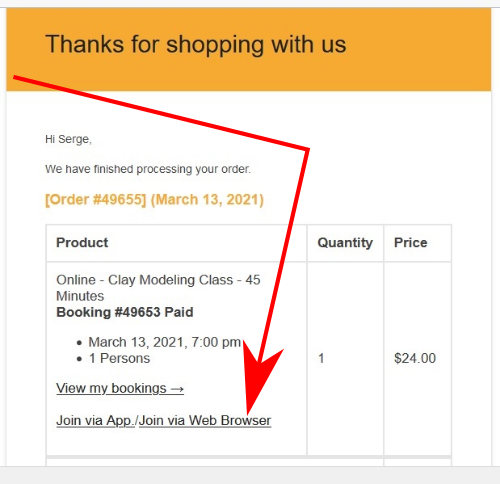 Review our online classes:
– Online classes are extremely challenging endeavor.
– We need your feedback and reviews.
1. To improve the quality of your experience.
2. To help promoting our initiative worldwide.

Sustainability:
– Thanks to attend our Online pottery Classes, at the moment we are really in need of support.
– Feel free to support us by donations or through Patreon. Every little bit helps.