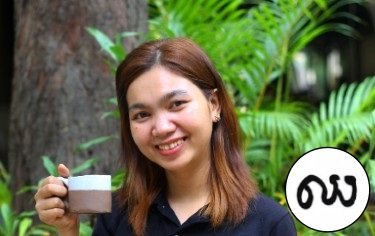 26 years, Guest Relation Manager.
I started working at Khmer Ceramics in 2019. I used to work as an English Teacher before and at that year I was feeling that it's time to make some changes in my life. Starting to work in the Centre was the change that my soul was craving.
At the beginning I knew nothing about "ceramics", I thought it's connected to Dental Service. Day by day I was learning more and more about ceramics, production and Khmer Culture. I even learnt to do ceramic pots myself. I realized that it's an extremely complex art and I'm delighted with the products we make.
For me every day is full of pleasant events.